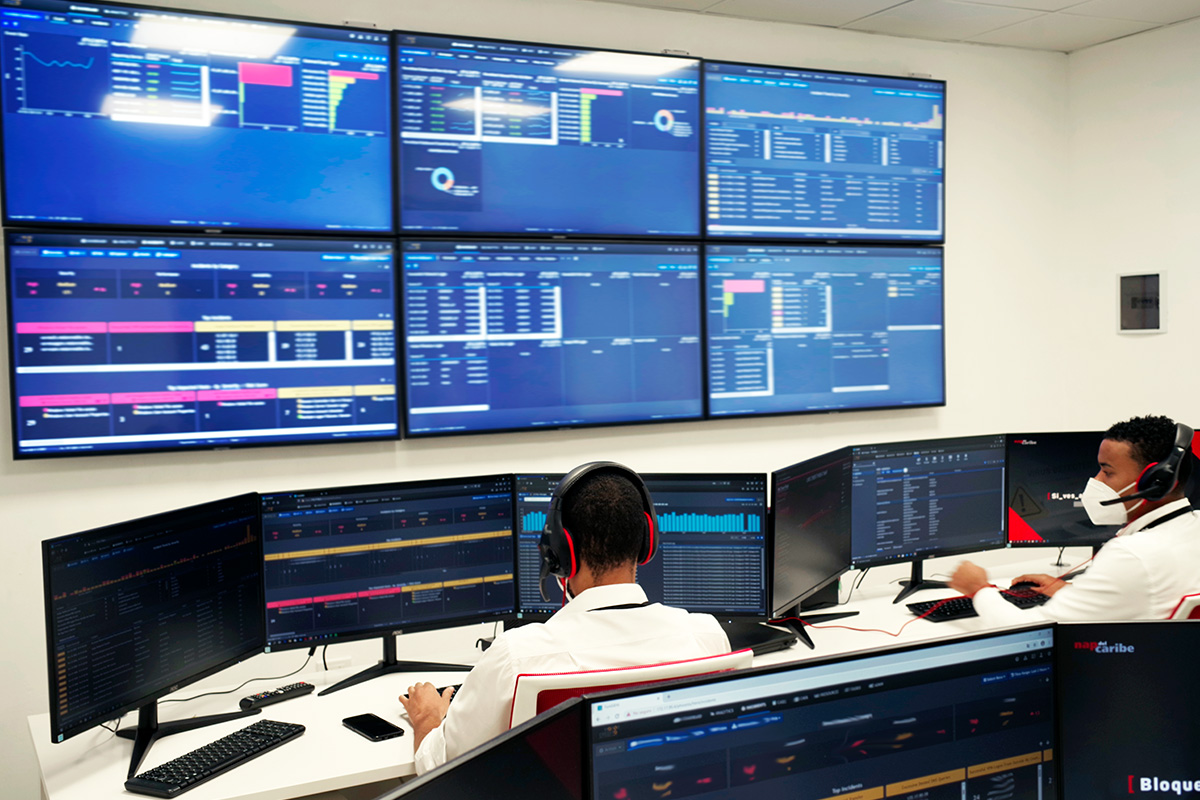 Security Operation Center (SOC) as a service
In a highly connected world, a company's IT resources are increasingly exposed to threats, a Security Operation Center is a concentration of people, processes and technology to continuously monitor and improve an organization's security posture while preventing, detecting, analyzing and responding to cybersecurity incidents.
NAP del Caribe makes this available to all clients through our sophisticated monitoring system and a wide variety of solutions for the prevention, detection and mitigation of cybersecurity events.
What does our threat intelligence platform provide?
SIEM as a service
DLP as a service
Firewall/IPS as a service
Cloud Security as a service
Vulnerability Management as a service
Increase the capacity for monitoring and detecting threats in the daily activities of your company's information and communications systems.
Knowledge of cyber attacks in various regions of the world.
Correlation of the information of the equipment on site (local) with the information provided by the platform.
Visibility of recent attacks and their variants (Zero-Day) to be able to identify possible threats within the network.
Visibility in the Deep Web and identification of information exfiltration.
Monitoring of brands and information of the organization on the Internet.